 Clifton Slipways
Gravesend, KENT
---
In July 2020, planning approval was granted for a contemporary mixed-use project on West Street in Gravesend.
It seeks to unlock a strategic brownfield site and is intended to act as a catalyst for further investment in the town centre.
The mixed-use development will include:
A £2.9 million restoration of Gravesend's lost heritage asset, West Street Pier – a derelict Victorian pier, which has been in disrepair for half a century.
A start-up business hub at Pier Works, as well as 2,600 sq. m of new public realm and the creation of over 100 long-term jobs.
227 apartments in two buildings, including a landmark residential tower overlooking the Thames.
New and improved flood defences to protect Gravesend.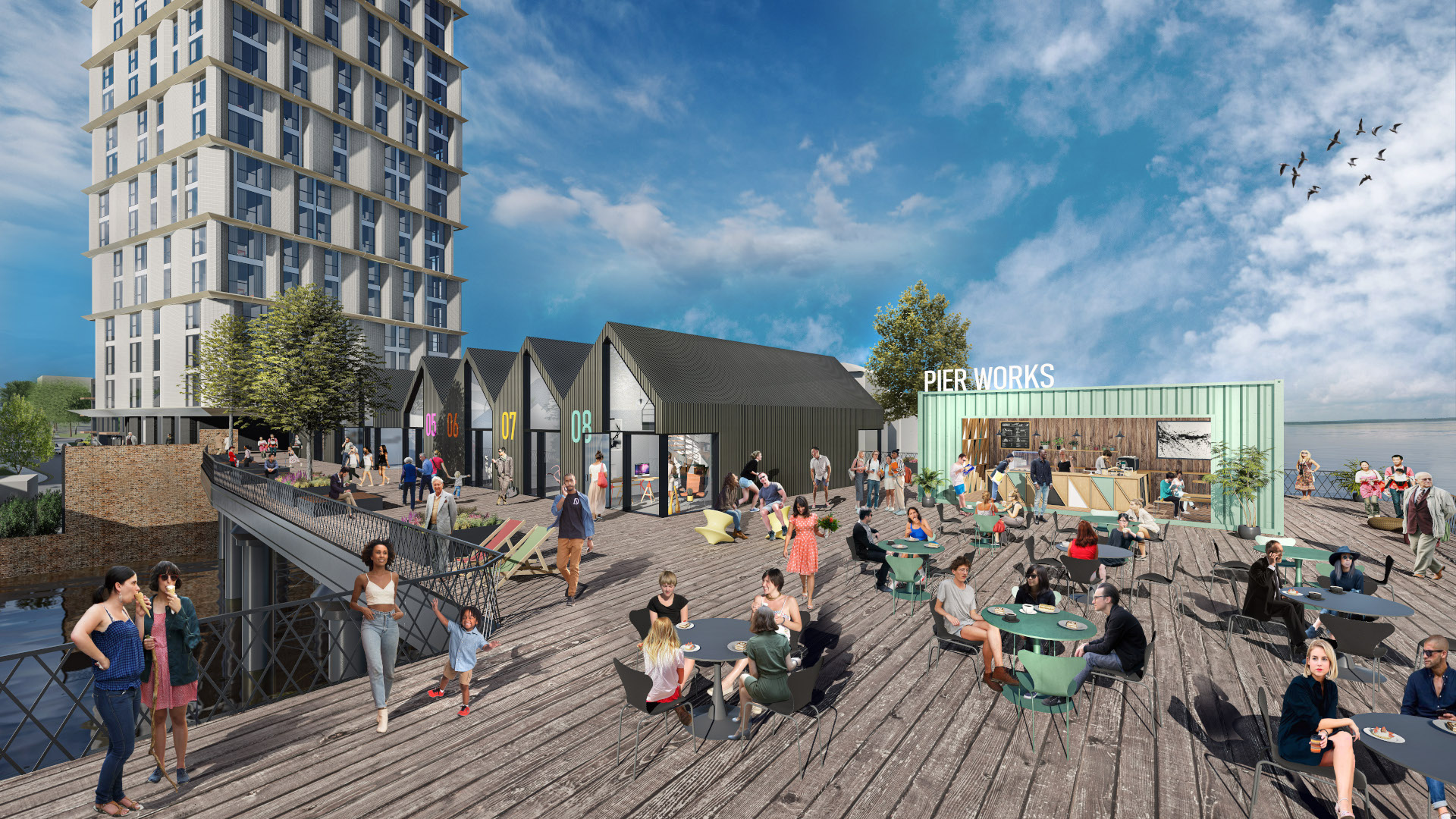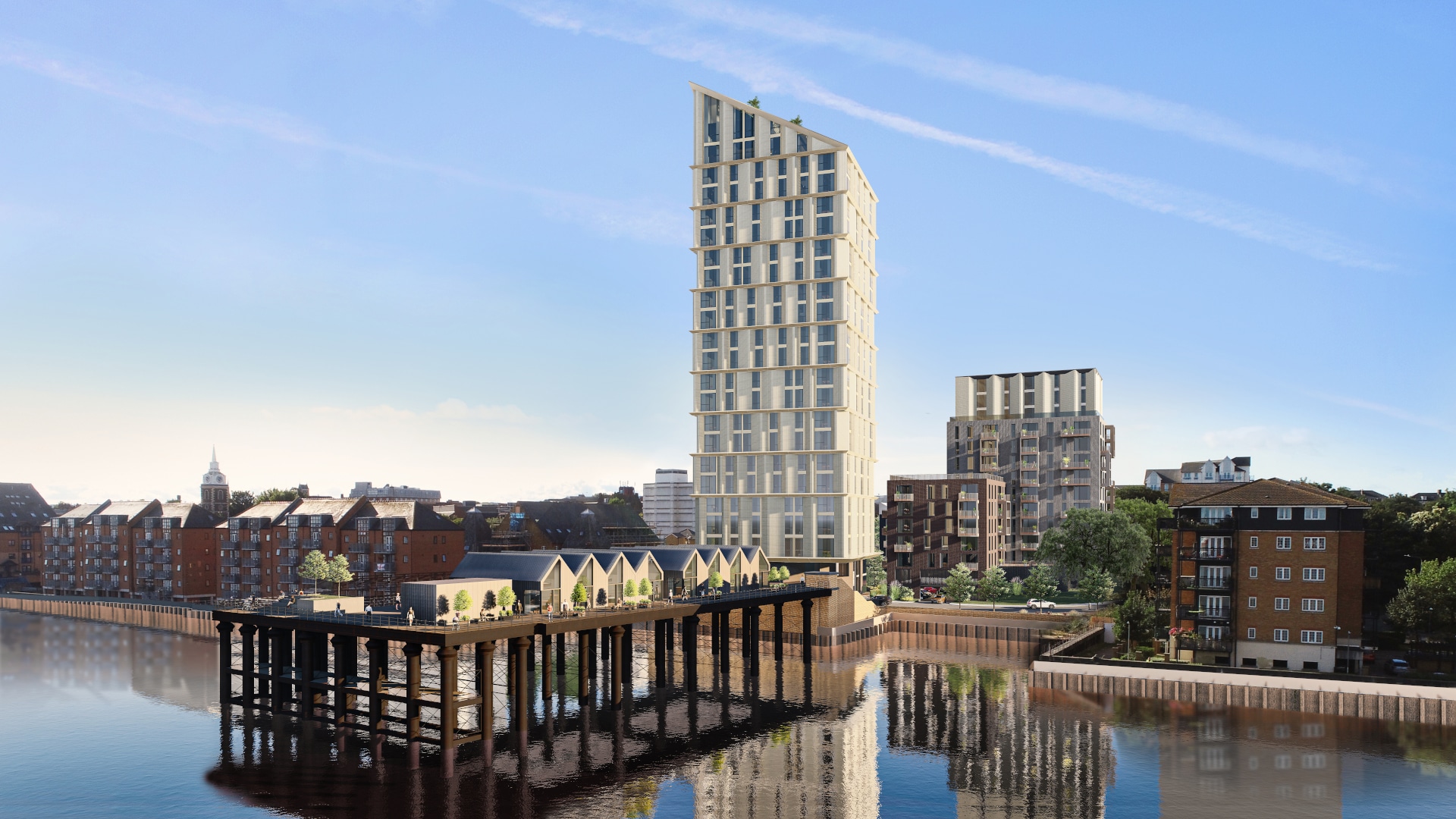 "Clifton Slipways can be at the heart of the regeneration of Gravesend, providing significant investment of over £4.3m to be secured by s106 and making the best use of this derelict site to create a landmark development and more than half an acre of riverside public space that will reconnect the town and its people with the Thames."
Head of Planning, Quinn Estates